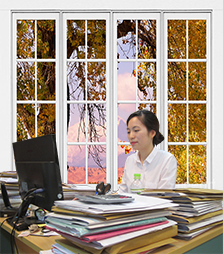 Trademark service by Minervas
Click on the button to open trademark dropdown topic menu.
May 20, 2017 by MINERVAS
trademark protection in Vietnam
Thank you for visiting website of Minervas. Trademark protection in Vietnam is seen by many as the most advanced area of intellectual property in term of only of the quantity of trademark registered by also its enforceability. Thanks to the large number of registration filing and infringement cases, not only trademark office but also enforcement authorities are getting rich with experiences. Complying with various international treaties involving IP such as Paris Convention for the Protection of Industrial Property, The Agreement on Trade-Related Aspects of Intellectual Property Rights (TRIPS), Vietnam-US Bilateral Trade Agreement, and recently EU-Vietnam Free Trade Agreement, protection of trademark in Vietnam is characterized by various its own properties.
A business looks for the most effective and efficient way of registering and enforcing its trademark rights. In many cases an overseas corporation starting investment in Vietnam released that its trademark has been registered by someone else, sometimes by its local distributor. Many wonder whether intranational registration under Madrid System or national registration is better. Not many know that registration of a trademark does not requires its use in advance. How about protection of a well-known mark? Is registration required?  
Many still take it for granted that it is no longer necessary to provide with hard copies of documents for using in registration process. Why is original certificate of registration required for renewal? Howe many know that a product label can be simultaneously registered as a trademark, copyright and industrial design?
A corporations that understands both strengths and weakness of the protection can enjoy a better protection of its trademark rights in Vietnam thereby having  better chances of success.
Instead of obtaining awards, prizes, honors, accolade fame, and standings for decorating its brand, lawyers and professionals at Minervas devote their energy and to assisting their clients in achieving their gold in Vietnam .  Sincere appreciation by clients is the thing that Minervas values most.
Next we would like to bring to you the most basic features of trademark protection that a business my need to know through the section Question and Answer.  We believe you will not think about waiting time vising our website.